Welcome To BBA!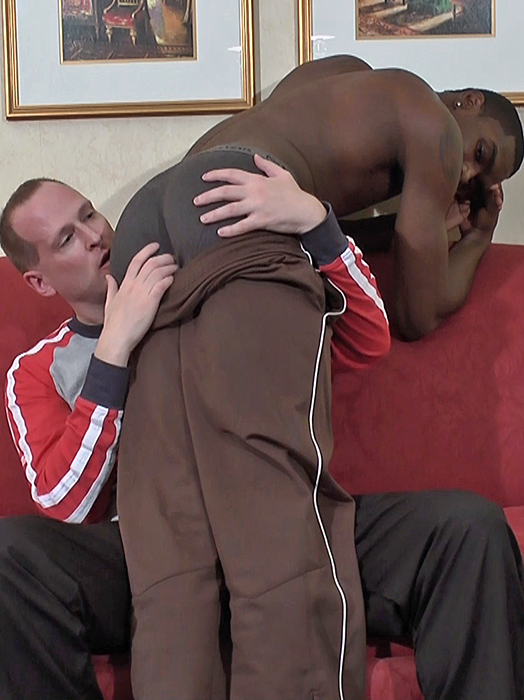 My name is Michael Galletta, and I'm addicted to BLACK BOYS!
I started making my own amateur homemade movies as a way to explore my personal fantasies and share my addiction with others. I basically wanted to film the types of scenes I'd always wanted to see but nobody seemed willing to make.
The guys you'll see in my movies are NOT the same over-exposed "porn stars" performing in one predictable porn scene after another. Most of them have never done anything in front of a camera before meeting me. They are just regular guys ranging from gay to bisexual to straight - the types of hot black guys you might see hanging out at the mall, working out at the gym, or studying at the local campus library for their next big exam.

The stories you'll see here are HONEST and the guys' reactions are unrehearsed and unscripted. I simply turn on the camera to capture every unpredictable moment of these hot young black guys hooking up and fucking, usually just minutes after meeting for the VERY FIRST TIME!

Watching the awkwardness of that first encounter and their nervousness in front of the camera only makes it all the more exciting when we're finally able to see them get MUCH better acquainted just minutes later!

I've always believed that porn can be ten times more exciting and memorable when you actually know something about the real-life stories behind the video-shoots and the guys who are in them. With that in mind, I usually try to let you get better acquainted with the guys in my movies by interviewing them before the action begins. I also write detailed summaries for every new scene that share the unique, real-life stories behind every video-shoot.
I don't have a degree in filmmaking and the equipment I work with is pretty basic, but
hopefully you'll feel like you're right there in the room with us, watching every spontaneous, unpredictable moment of real amateur porn shoots.
Over the past six years, my movies have featured a variety of hot black boys and themes:
Some of the scenes show real-life straight guys going "gay for pay." There are dozens of so-called "straight bait" websites out there, but most are so fake it's laughable, and hardly any of them feature young, straight BLACK males.

In my videos, you won't find any obvious gay boys pretending to be new to the world of guy-on-guy sex. What you WILL find are ACTUAL STRAIGHT BOYS - many with wives, girlfriends, and kids at home to support - who agree, usually after a lot of stressful negotiations, to do things they once swore they'd never in a million years ever do!

You'll be AMAZED at what some of these straight black boys will agree to do for the right price!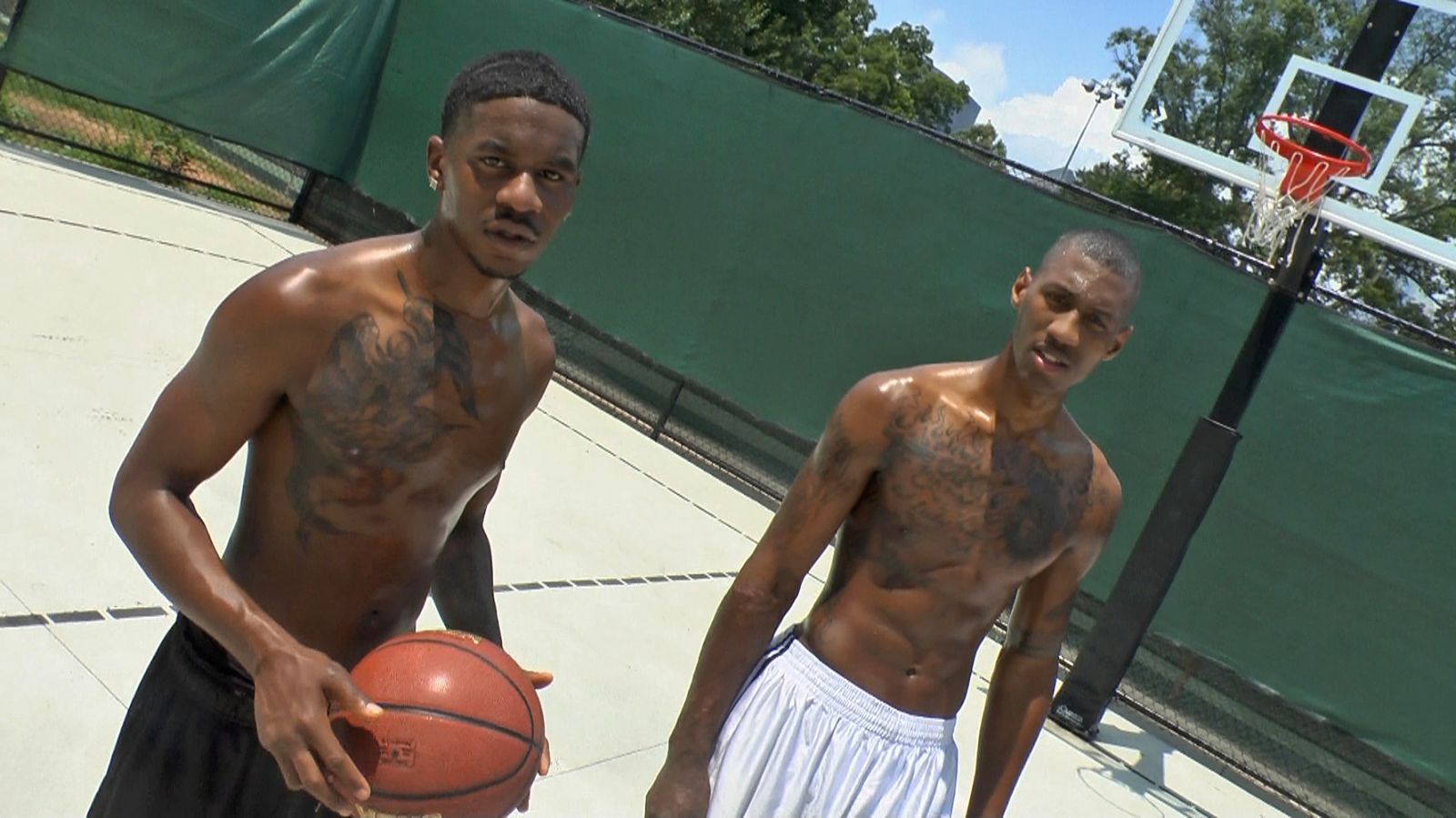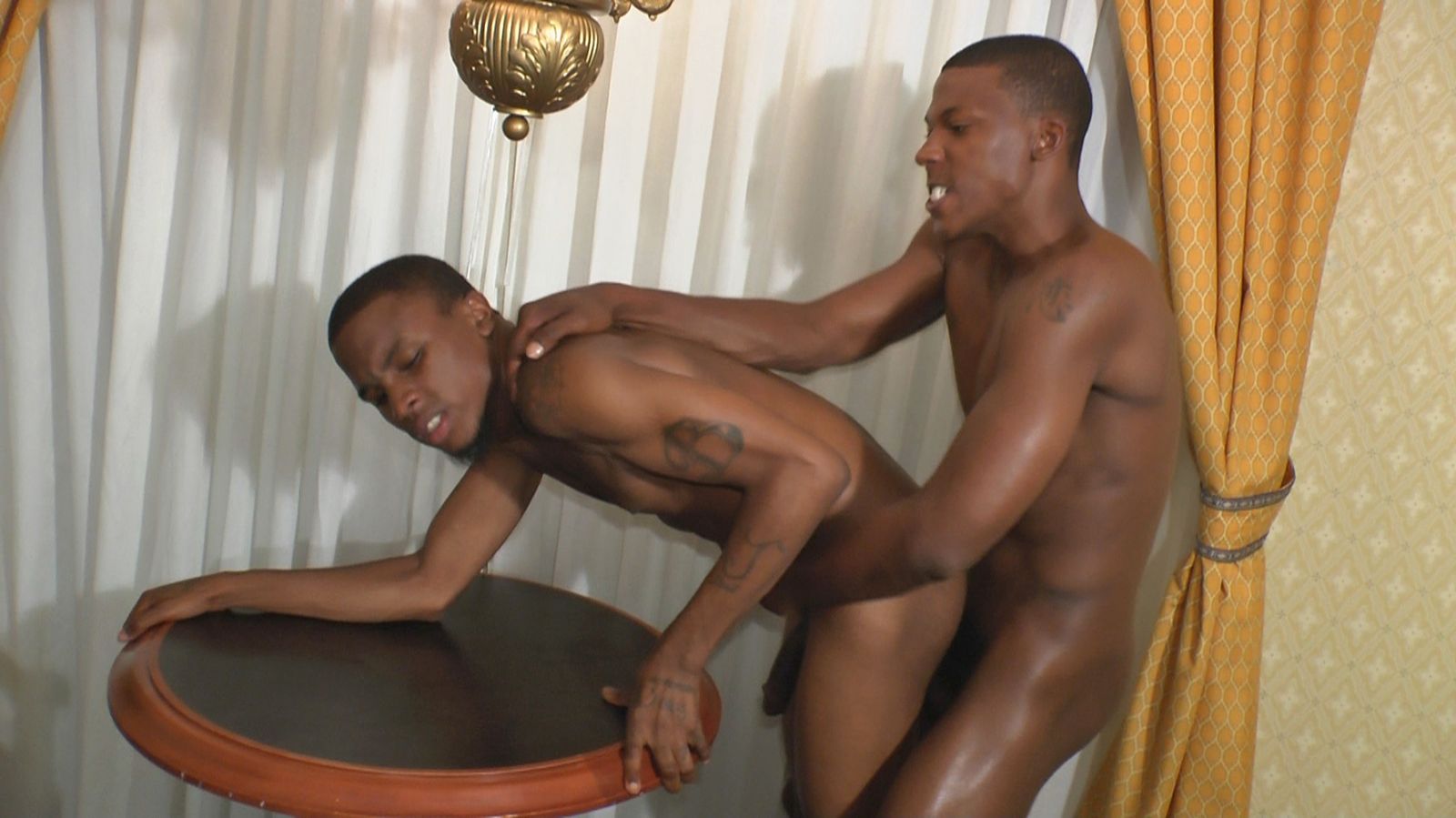 Some of the gay and bisexual guys in my movies swear that they are strict "tops," and stubbornly insist on keeping their asses untouched and off-limits. But I'm always up for a challenge, and few things turn me on more than watching a cocky "top" taking fingers, dildos, and/or DICK for the VERY FIRST TIME!

You'll be surprised by how many black "tops" are willing to break their own rules when they're made an offer they just can't refuse. This includes several popular "porn stars" that BBA is proud to have been the first to "take down" on camera, in some cases after pursuing their tight, "top-only" asses for OVER A YEAR!
| | |
| --- | --- |
| | |
After looking at most gay interracial porn, you'd probably think that all white guys are insatiable "bottoms" just dying to be gang-banged by horse-hung black thugs. But believe it or not, there are actually a lot of white guys out there like myself who are more interested in a black male's tight bubble-ass than his stereotypical "big black cock"!

As much as I love to WATCH black guys fucking, sometimes I just can't resist the temptation to get my own horny hands on the boys. There's nothing quite like the thrill of feeling up a cute black boy's body or feasting on a young thug's sweet ass. The only thing I love MORE is feeling a black boy's juicy-thick lips wrapped around my white dick. Or better yet, exploring his tight young ass with my tongue, fingers, dildos, and when I'm REALLY lucky, my DICK!



It's gay interracial action WITH A TWIST, and if you're turned on by the idea of an older white cameraman enjoying the ripe young bodies of his hot black-boy models, then I'm confident you'll enjoy my movies!





So what are you waiting for?!? Please join me on my amateur porn-making adventures, let me introduce you to some of the hottest black boys in the Midwest, and enjoy your very own intimate, front-row seat to our unique and unpredictable video-shoots!